Interested in joining?
Shoot us an email at lakeeffectrobotics@gmail.com or drop by our next meeting if you're interested joining.
Who are we?
Lake Effect Robotics, Team #2708, is a FIRST Robotics Compeition (FRC) team based out of the Limestone District School Board. We are open to students from any highschool in the board. We currently have active members from LCVI, Kingston SS, Frontenac SS, LaSalle I&SS, and Ernestown SS.
Every year we build a new 125lb robot to compete in a new unique game created by FIRST with and against teams from around the world. We've built robots that can shoot all sizes of balls, throw frisbees, place inner tubes and pylons, and stack milk crates. Learn more about this year's game, or past years.
In 2018 we won the World Championships in Detroit, becoming just the 5th Canadian team since 1992 to do so.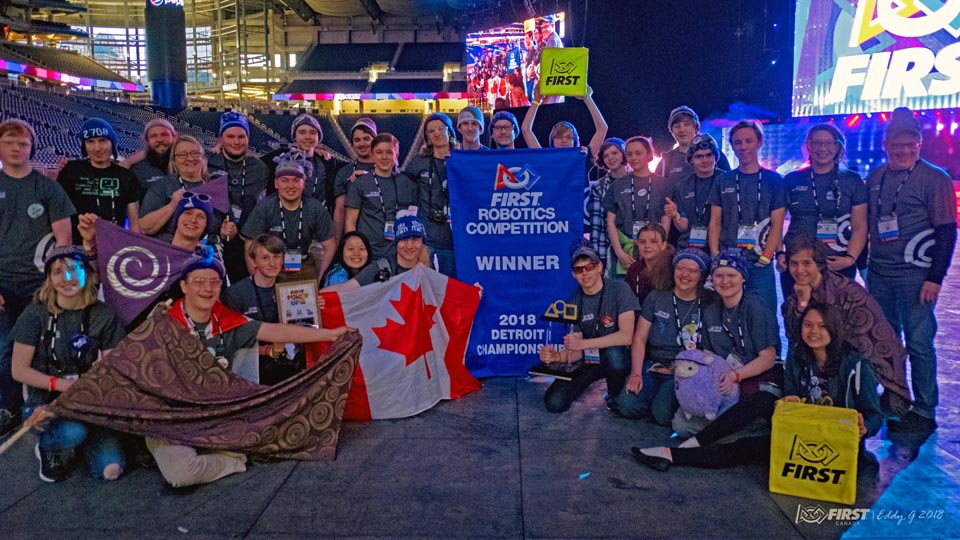 What is FIRST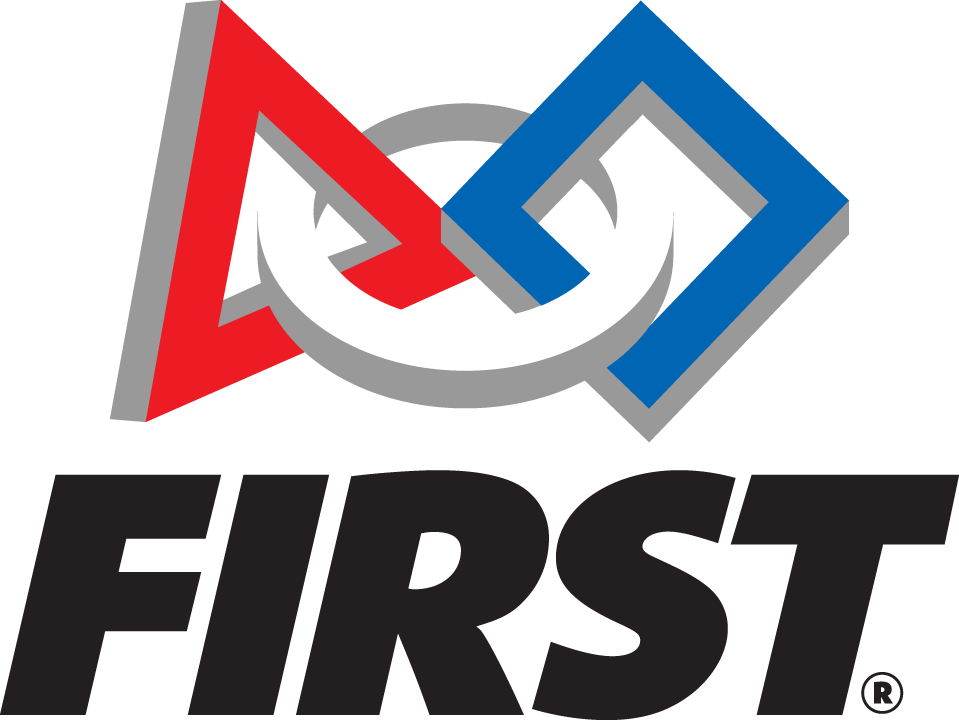 FIRST Robotics Competition is an international high school robotics competition. Each year, teams of high school students, coaches, and mentors work during a six-week period to build robots capable of competing in that year's game that weigh up to 125 pounds (57 kg). Robots complete tasks such as scoring balls into goals, placing inner tubes onto racks, hanging on bars, and balancing robots on balance beams. The game, along with the required set of tasks, changes annually. While teams are given a kit of a standard set of parts during the annual Kickoff, they are also allowed and encouraged to buy or fabricate specialized parts. FIRST Robotics Competition is one of five robotics competition programs organized by FIRST, the other four being FIRST LEGO League Discover, FIRST LEGO League Explore, FIRST LEGO League Challenge, and FIRST Tech Challenge.
The culture of FIRST Robotics Competition is built around two values. "Gracious Professionalism" embraces the competition inherent in the program but rejects trash talk and chest-thumping, instead embracing empathy and respect for other teams. "Coopertition" emphasizes that teams can cooperate and compete at the same time. The goal of the program is to inspire students to be science and technology leaders.
Our Season
Our school-year season consists of four major components: Pre-season, Build, Competition, and Post-season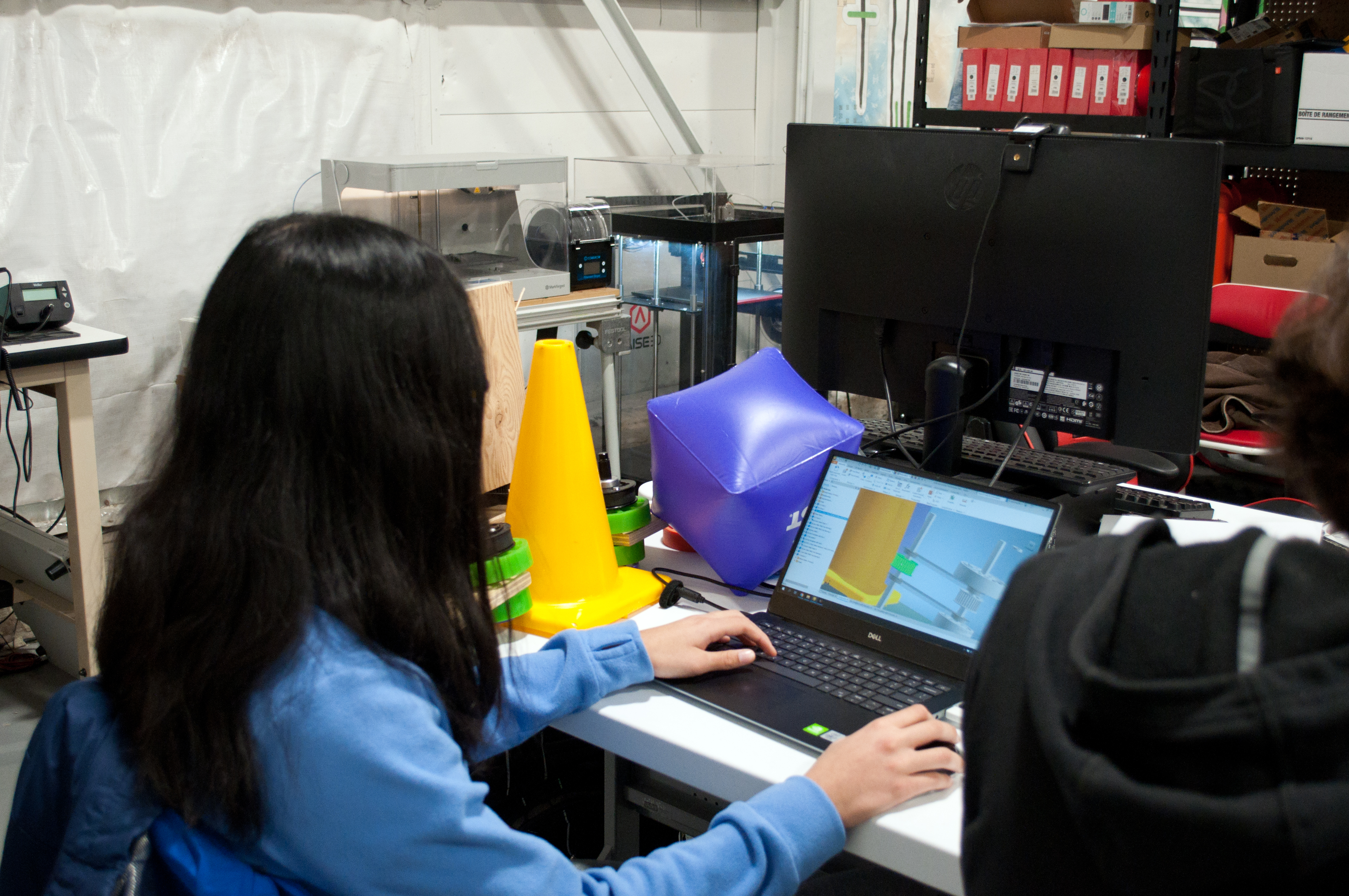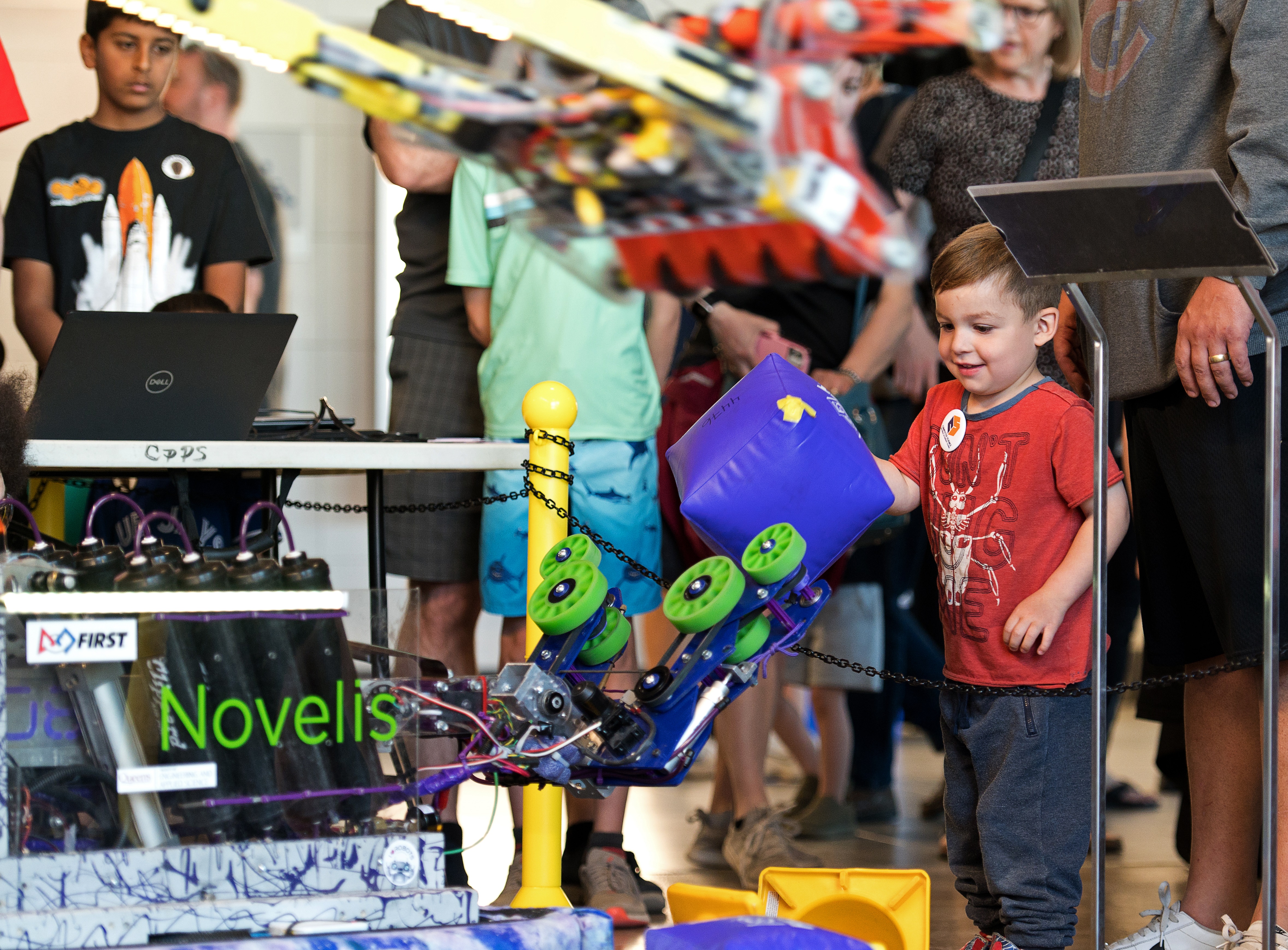 Pre-season is when we meet and train new members. This runs from our first meeting in September through December. During preseason we meet once-weekly and work on activities to teach the technical skills needed for designing and building the robot as well as team-building. We also aim to do a preseason competition, where we play last year's game with the new team as a fun way to show new students the full scale of competition. These are generally held around Toronto, so require a one-night trip.
Build season is when things get busy. This starts with Kickoff Day, usually the first weekend of January (Jan 6 this year), and runs up until our first event in March. Build season makes up the bulk of designing, building, programming, and testing our robot. We meet up to 4 times a week during this phase, as it takes alot of work to build a robot this quickly. While the team meets very frequently, it's not expected that students make all meetings as we understand that people have other activies or work outside of robotics.
Competition season runs from our first event to our last. This is very similar to build season, but with a less meetings due to the time spent at events. Competition season meetings generally focus on praciticing, iterating, and reparining the robot between events. Each season we compete at 2 District events in March/April. These events are 2 days each, with an extra travel day for out-of-town events. 2024 will mark the first season with an event in Kingston, meaning only one of these events will require travel. With good performance at the Dirstrict events, we can qualify for Provincal Championships in mid-April. Provicinals are held in the Toronto area, and are a 3-day event + travel day. The final possible event is World Championships in late April, currently held in Houston, Texas.
Post-season runs from our last event until the end of the school year. We go back down to one meeting a week, and shift to focus on outreach, demonstrations, and R&D projects for the next year. During the post season we do various community and school demos to recruit new members, mentors and potential new sponsors.
Required Skills
None!
There are no pre-existing skills or background needed to join the team. The most important things are an interest in learning and a drive to get involved. While knowing various STEM skills will help you get involved faster, with some drive anyone can become a key member of the team.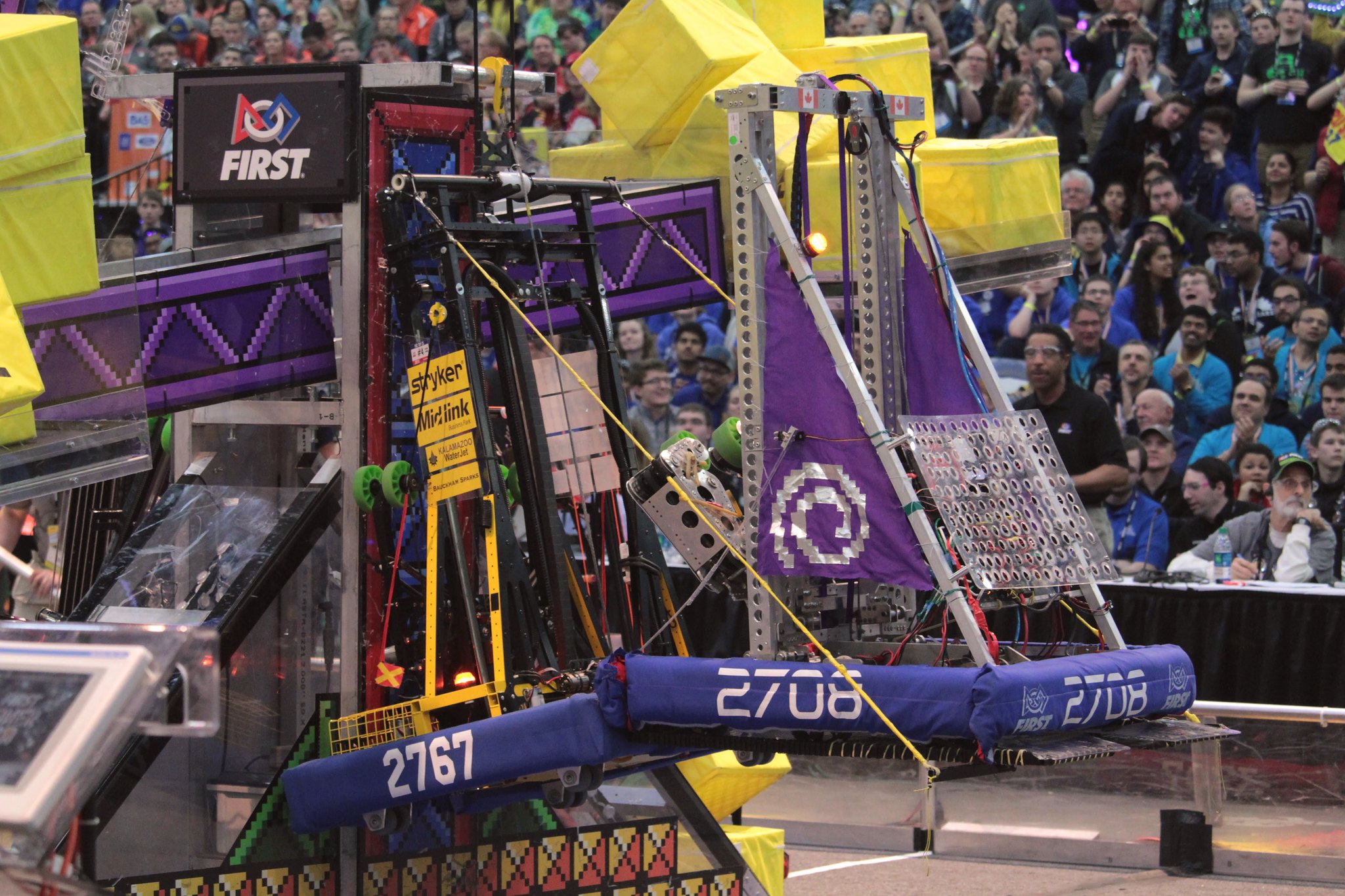 Some skills you can learn with the team
Problem Solving
Design Process
Teamwork
Working with tools
Programming (mainly Java)
Coordinating with other teams
Presenting
Machining
Social Media Management
Computer-Aided Design (3d modelling)
Computer-Aided Manufacturing
Team History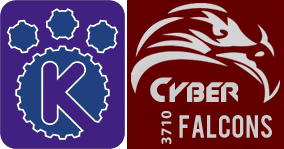 Lake Effect was formed as the merger of two existing board teams, 2809 KBotics from KCVI, and 3710 CyberFalcons from FSS. The older of the two, KBotics, originally formed in 2009. These teams had a strong combined history, winning many awards including Chairmans (the most prestigous award in FIRST), and one event win with multiple finalist appearances.
We've continued to be a strong team, winning awards at most events, more finalist apperances, and our world championship win in Detroit.
Our Sponsors
FIRST Robotics is one of the best learning opportunities available to students, but it is not cheap. Students would not be able to participate without the generous support of our sponsors. Check out our sponsors page for a full list of sponsors. If you or someone you know may be interested in sponsoring, learn more on become a spnsor.
Find out more
If you have any questions, reach out to lakeeffectrobotics@gmail.com.